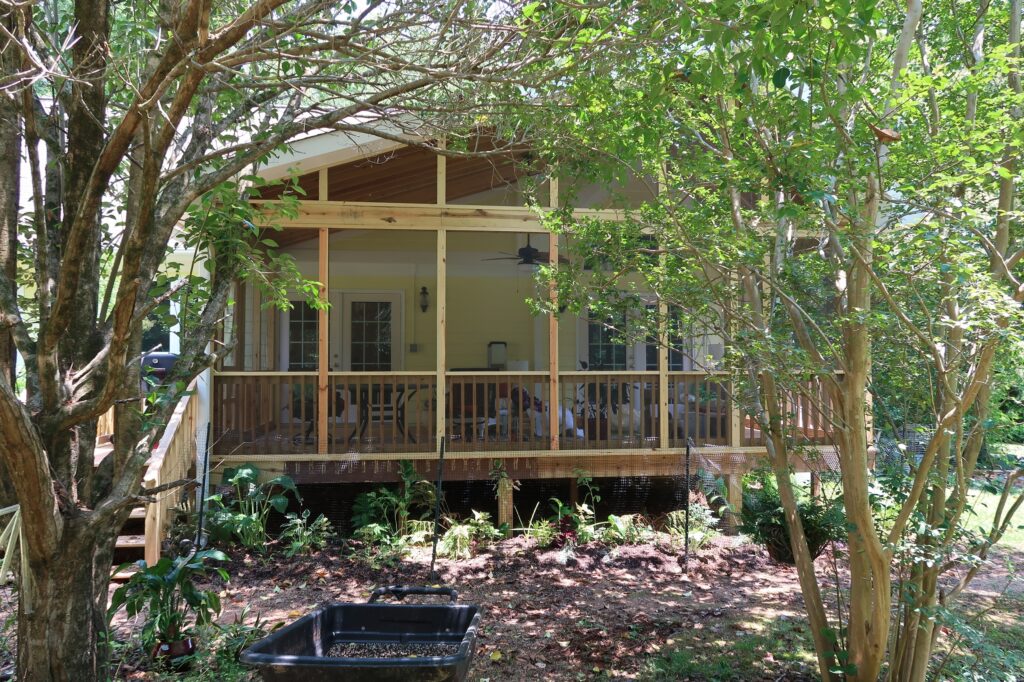 The deck on this home in Efland was old and ready to be torn down. The homeowners were looking for a brand new screened porch to extend the living space in their home.
First, we removed the deteriorated handicap access ramp and tore off all existing handrails, decking boards, and steps. We were able to preserve the integrity of the existing framing structure underneath the decking boards. To create additional living space, we extended the framing structure out an additional six feet into the yard.
Next, we built a new screened porch including an additional landing for the grill. We framed in a gable roof with exposed structural beams and tied it into the existing roof. After removing the original patio doors (only one of which was operable), we installed french doors that swing out towards the porch. We gave the siding a fresh coat of paint and added the finishing touches like the ceiling fan, lighting and electrical.
If you or anyone you know is interested in a screened porch in the Chapel Hill, Durham, Hillsborough area, contact us today to schedule an estimate.